Please scroll down to view all of the images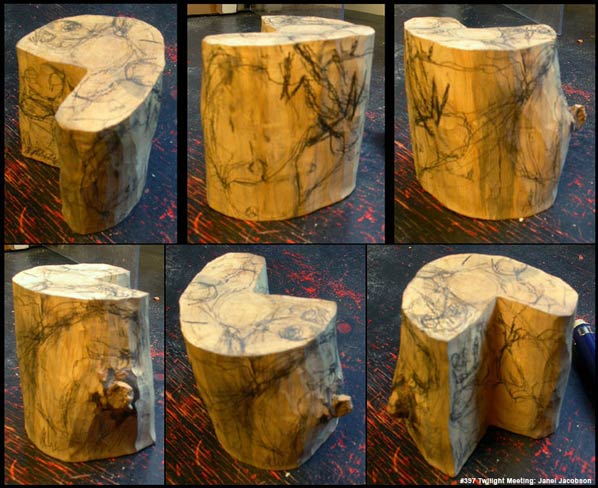 Drawing the concept onto the wood.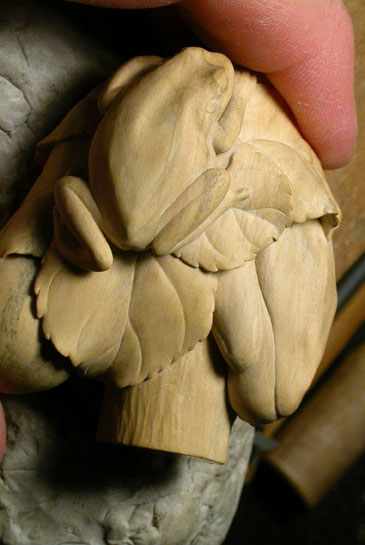 Ready for ukibori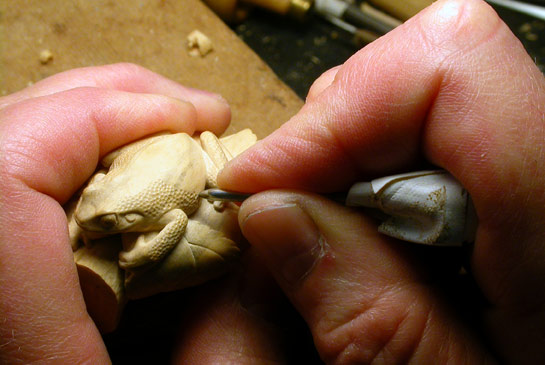 Compressing the wood with a blunt metal point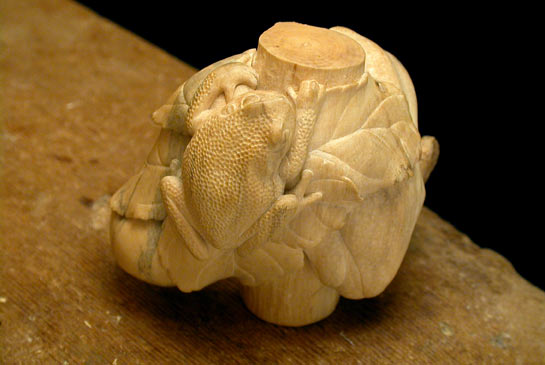 Large frog completed, small frog ready for removal of raised texture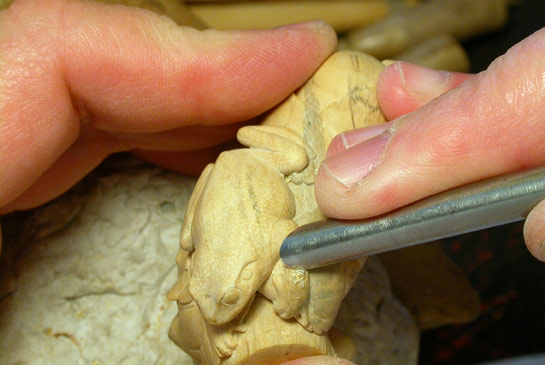 Cut, scrape, plane action with very sharp tools as well as 400 grit sand paper

Sanding with 400 grit wet-dry sandpaper wrapped around a skewer for support.
This action sands the wood down to flush with the deepest areas of the compressions.
I finished the sanding with 600 grit sanding paper.

Ready for immersion in very hot water.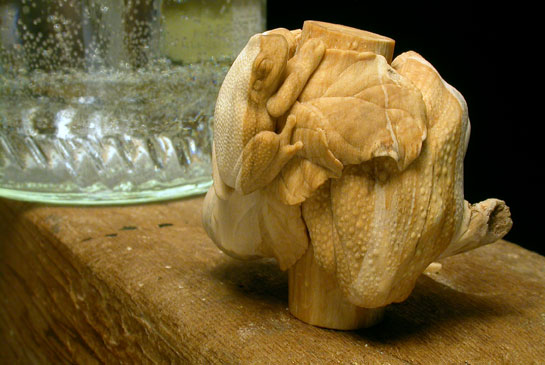 PHEW!

Slight texturing on the bark also.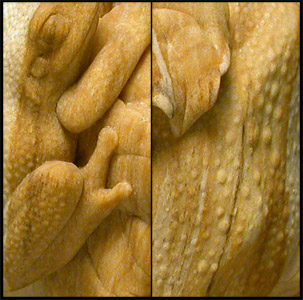 Ukibori - wet boxwood.